Grease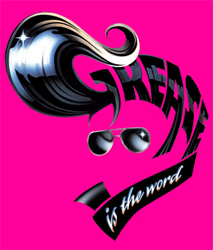 Related links:
Grease - Official website
---
Reviews:

No reviews available

Add review of Grease:
---
Site Status for Grease:
28th Jul 2010: Lauren Samuels and Siubhan Harrison joined the cast on 26th July as Sandy and Rizzo.
7th May 2010: Updated current cast list.
8th Jun 2009: Added complete current cast list, which started on 11th May.
9th Oct 2008: Jimmy Osmond joins the cast as Teen Angel from 19th January to 14th March 2009.
2nd Jul 2008: Added understudies in the current cast.
2nd Jun 2008: The complete new cast list is now added.
27th May 2008: Added a complete list of leads, starting in the new cast on 16th June.
10th Jun 2007: Added Sandy, Danny and Patty in the new cast. The rest of the cast is not yet announced.
1st Jun 2007: Complete cast information from 26th September 2002 to 6th September 2003.