Oliver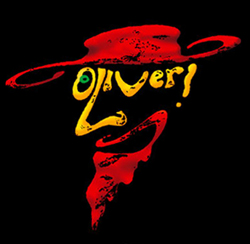 ---
Reviews:

No reviews available

Add review of Oliver:
---
Site Status for Oliver:
16th Sep 2010: Griff Rhys Jones returns to the role of Fagin in Oliver! from 6th December 2010 until the show closes on 8th January 2011.
5th Aug 2010: Updated current cast list.
12th Jun 2009: Updated current cast list, added children and understudies. Omid Djalili will take over Fagin from Rowan Atkinson on 20th July.
6th Dec 2008: Added complete cast, which starts previews on 12th December.
9th Oct 2008: Sarah Lark has been cast as understudy Nancy in the new production of Oliver!, which starts in December 2008.
8th Aug 2008: Wendy Ferguson will play Widow Corney, Louise Gold will play Mrs Sowerberry and Julian Glover will play Mr Brownlow, starting previews on 12th December.
2nd Jun 2008: Further castings announced. Jodie Prenger is Nancy, Burn Gorman is Bill Sikes, Julian Bleach is Mr Sowerberry and Rosemary Leach is Mrs Bedwin.
25th May 2008: The three performers who will share the role of Oliver are now announced.
4th Apr 2008: Oliver! will open at the Theatre Royal Drury Lane on 14th January 2009, following previews from 12th December 2008. Rowan Atkinson will play the role of Fagin, while the roles of Nancy and Oliver are being decided by the public through the BBC reality show I'd Do Anything.